Run out of wine, beer or spirits? We can help you restock fast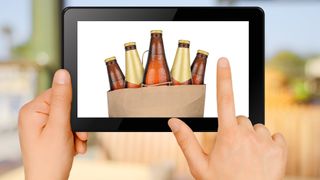 Our best wine, beer and alcohol delivery services are here just in time for the summer to kick off, and we've got plenty of recommendations. Whether you're in the UK or US, our list is here to save you some cash and to help you stock up your wine cellar or fridge in no time.
Bars, clubs and pubs may be slowly opening up in various locales, but the jury's still out in regards to how safe people are going to feel at their favorite watering holes. Subsequently, Wine, beer, and alcohol delivery services offer a fantastic alternative to those of you who are planning that family get together or socially distanced meet up.
The good news is there are plenty of wine, beer, and alcohol delivery services that are open for business and now operating at peak service after a period of high demand and touch and go delivery schedules. If you're all ready to place your order, then we've rounded up our recommendations just down below (why not check out the best food delivery services too). There are also some really handy coupons and discounts for you to use, so not only will you get your order quickly, but you'll also be looking to save a little bit of cash in the process.
Read on below to see our current recommendations for the best beer and wine delivery that's available now and maybe, while you're at it, check out our pizza delivery article too – because we all know Pizza is the perfect companion to a nice brew.
US beer and wine delivery: quick links
UK beer and wine delivery: quick links
The Bottle Club – 5% off orders over £30 with code PUBSCLOSED5
The Drink Shop– 20% off selected wine, beer and spirits
Vinatis– Up to 50% of selected wine in the ongoing flash sales
Majestic – Up to 40% off wine, plus free delivery options
Naked Wines – Wine delivery within seven days
Beer Hawk – Free beer delivery on orders over £50
Beer Wulf – Beer delivery of kegs, bottles, cans and cases
Beer52 – £5 off beer delivery when you sign up for the newsletter
Amazon.co.uk – Get Prime delivery on wine, beer and spirits